🎄Festive Food Bank🎄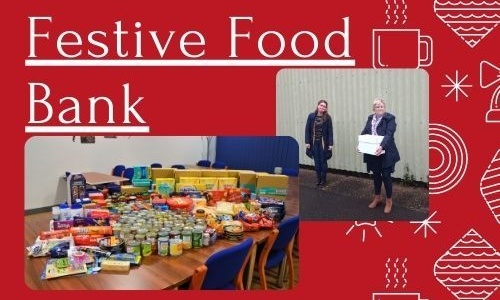 The Bolsover School have donated to the Freedom Food Bank.
Over the past few weeks, we have been accepting donations as part of our Festive Food Bank (in Partnership with the Redhill Academy Trust). The collection saw our students and staff members bring in a multitude of items for Freedom Food Bank, based in Hillstown Methodist Church. Freedom Community Project helps people in many ways, including food parcels for local people who need them. On the 16th December, when The Bolsover School took the donations, we were told that the food parcels being made up were for elderly people in our community so they can have a proper meal. Due to the pandemic, the food bank stocks have been low this year, however Freedom have been overwhelmed by the community support in Bolsover, and the help everyone has offered.
Thank you to everyone who donated, your generosity is greatly appreciated.
If you would like to find out more about Freedom Food Bank, you can visit their website: www.givefood.org.uk/needs/at/freedom/