Day After Day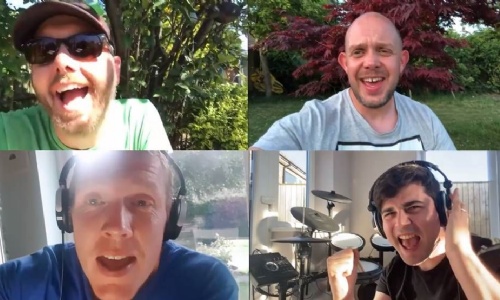 Four staff members at The Bolsover School have spearheaded the creation and production of a song about the current Lockdown.
The self-composed original song, titled 'Day After Day' was created and produced by Mr Stacey, Mr Drury, Mr Robinson and Mr Bacon, while the students wrote all of the lyrics. The song depicts what Lockdown has been like for students of our school and how the school is looking forward to re-opening and welcoming them back, when the time is right.
The song has been recorded from staff members' own homes, and then edited together to create the track. Staff members have also been involved in producing a music video, which has been edited by Mr Drury.
Mr Stacey, Head of Music, says "when I came up with the idea of recording this Lockdown song from our own homes I wasn't sure how successful it was going to be, but I am so pleased with the final product. It's incredibly professional and with all the lyrics being composed by our students it really depicts what the Lockdown experience has been like for them. This project was an exciting one to work on and I look forward to sharing it with our school and wider communinty.
Since posting the music video, it has received over 60,000 views on Facebook and nearly 2,000 views on YouTube. Mr Stacey has appeared on Elastic FM, Peak FM, BBC Radio Sheffield, BBC Radio Derby and Trust AM, while also spearheading the JustGiving fundraiser for Chesterfield Royal Hospital. If you would like to donate, please go to our JustGiving page: https://www.justgiving.com/crowdfunding/dayafterday