Festive Food Bank 2021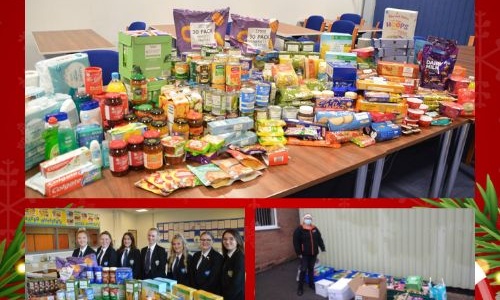 WOW! Thank you to everyone who has donated to this year's Festive Food Bank!
We have had more items than ever donated and that is all down to your generosity. Thank you to our GCSE Food Technology students for donating over 130 items to the Festive Food Bank. They have used the profits from the products that they made and sold at the Arts Showcase. It is amazing to see our students giving back to the community. All of the items donated will go to Freedom Food Bank, which is based in Hillstown Methodist Church.
The Freedom Project has said "Sincere thank you for your extremely kind donation of food to our food bank which will help families in need that we are working with. Your generous act enables our organisation to continue supporting those people struggling with poverty".