The Bolsover School Donations for Ukraine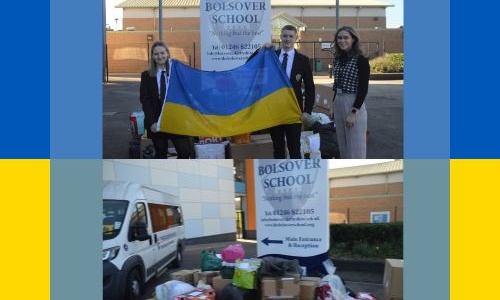 The Bolsover School has acted as a donation point for our community to donate items to the Ukraine relief effort.
Miss Freeston, the administration assistant in the main school office, has organised the collection and drop off of all of the items, which CS2 Creative Supply Chain Solutions will transport to those in need. There have been over 100 amazing items donated; from nappies and cots, to food items and first aid kits, which have all been packaged up to send to refugees and soldiers in Ukraine.
We would like to say a massive thank you to everyone who has made a donation to the Ukraine aid appeal, your generosity will be greatly appreciated by those who are in need.