Bolsover celebrates World Book Day!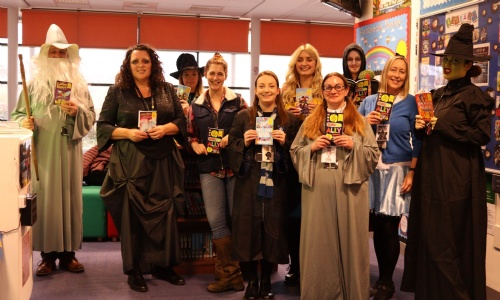 This year, staff at The Bolsover School celebrated World Book Day by dressing up, giving out free books, and taking part with a title hunt across school.
Have you ever seen Gandalf the Grey teach an ICT class? Or a green geography teacher? The students at TBS have experienced that and more today during our World Book Day celebrations. Students were given a book treasure hunt of sorts, with staff members wearing book covers on a lanyard around their necks for students to find and write out to win prizes. Many year groups read a short story throughout the day, discussing and analysing it with their peers, and Mrs King sold bookworm sweets in the library at lunch.
It was a great day, and enriching for our students. Hopefully we inspired a passion for reading!