Our flag in Antarctica!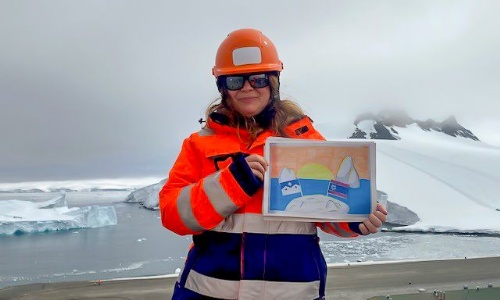 The Bolsover School's entry for the Antarctica Day Flags Initiative has been celebrated in Antarctica!
We received a photograph of Damaris Trandafir of the British Antarctic Survey displaying our flag at the Rothera Research Station, located on Adelaide Island to the west of the Antarctic Peninsula, which is the largest British Antarctic facility.
Our final entry for the flag competition was a combination of three designs from three of our Year 7 students. Huge congratulations to Isla, George, and Jorja for this amazing achievement!