Hire of Facilities
Bookings are now being taken in line with current government COVID 19 guidance
Here at The Bolsover School we offer a range of facilities to hire from Monday to Sunday. The school site is also open during school holiday periods.
For more information; including prices and availability – please contact Mrs D Whittaker on 01246 822105 extension 11430 or email dwhittaker@bolsover.derbyshire.sch.uk
All Weather Pitch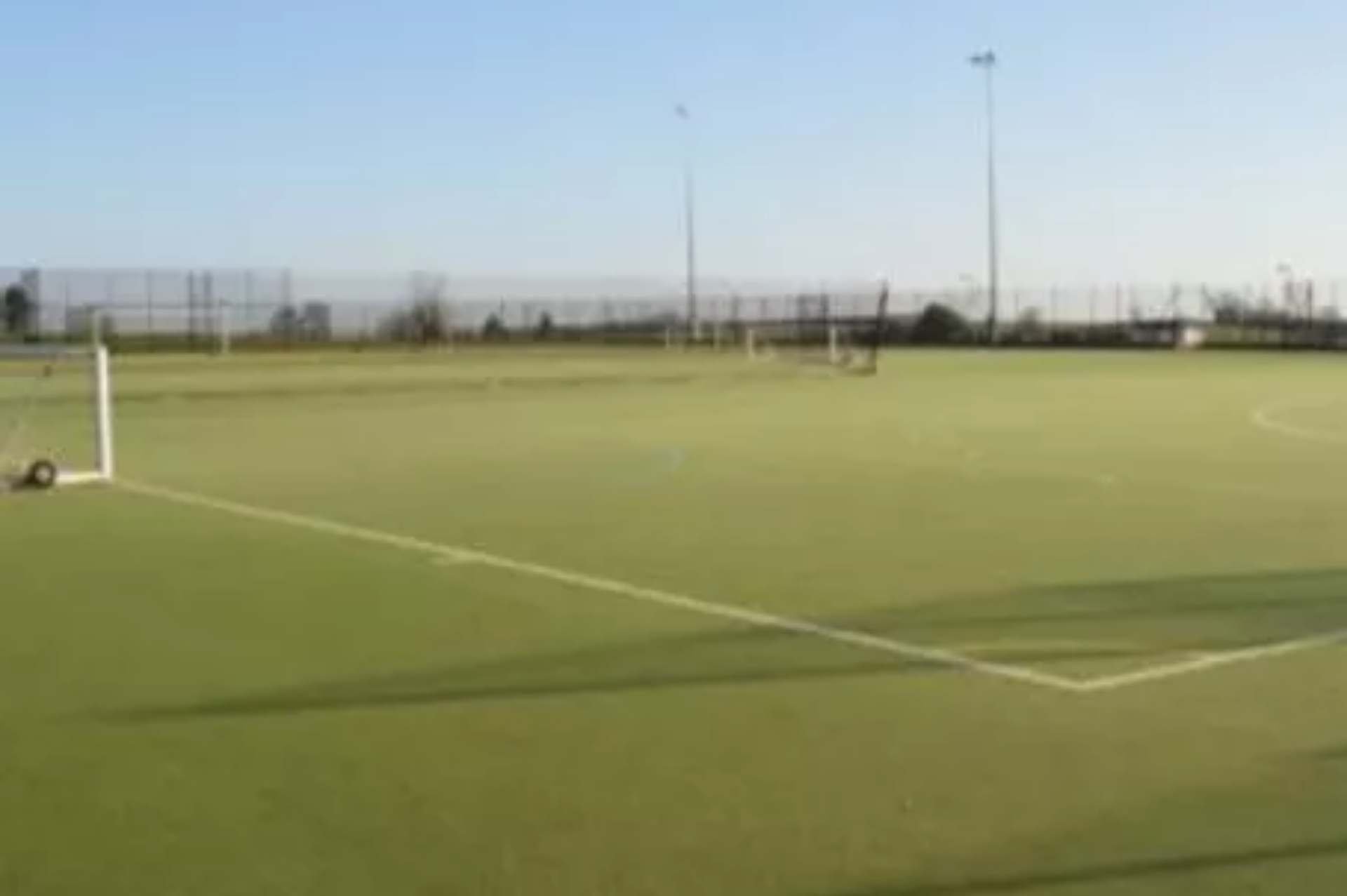 GO FOOTBALL CRAZY - The floodlit pitch is a great venue for football. The pitch can be split into three 5-a-side pitches or a full match size pitch. The pitches can be hired for football from August to Easter. From Easter and until the end of the July the pitches are set as tennis courts; which are available to hire by Tennis Clubs.
Conferencing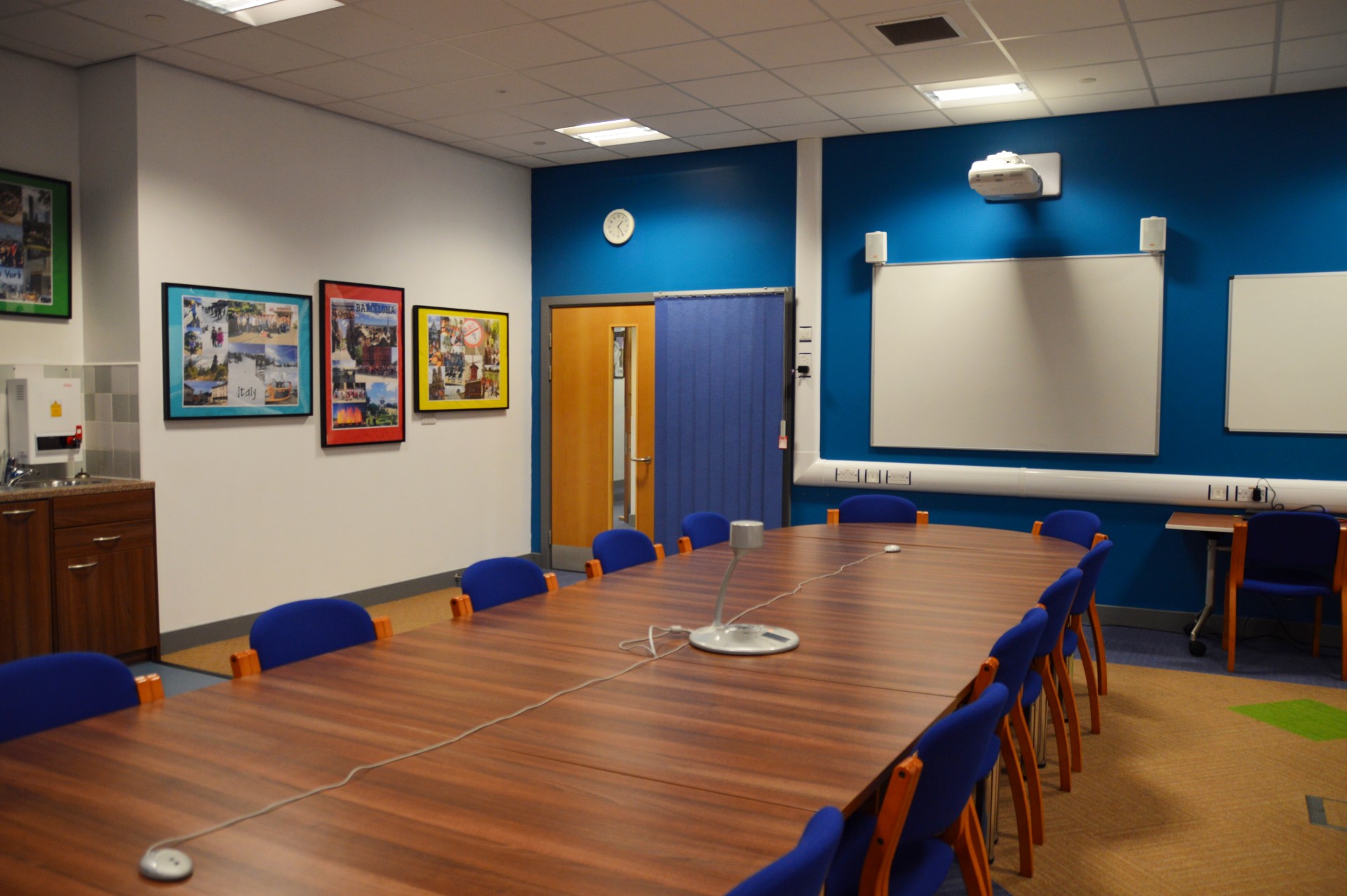 Our Conference Room is available to hire – this offers a professional venue which can seat up to 20 people. An interactive white board and projector are available.
Sports Hall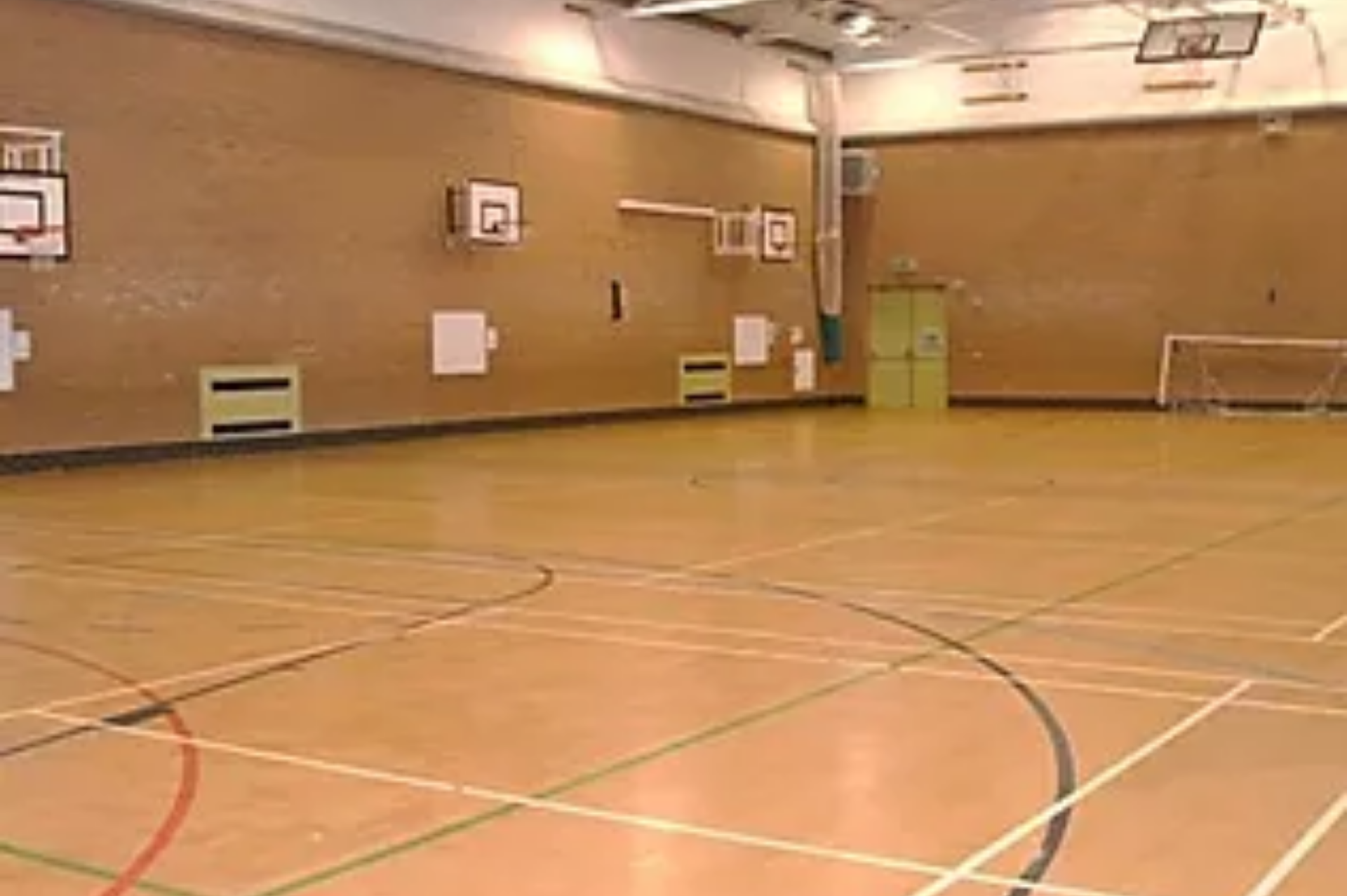 The Sports Hall can be used for a variety of sporting activities; including badminton, cricket, volleyball, basketball, netball, 5-a-side football and more. Male and female changing rooms, with showering facilities are also available to hire.
Pitches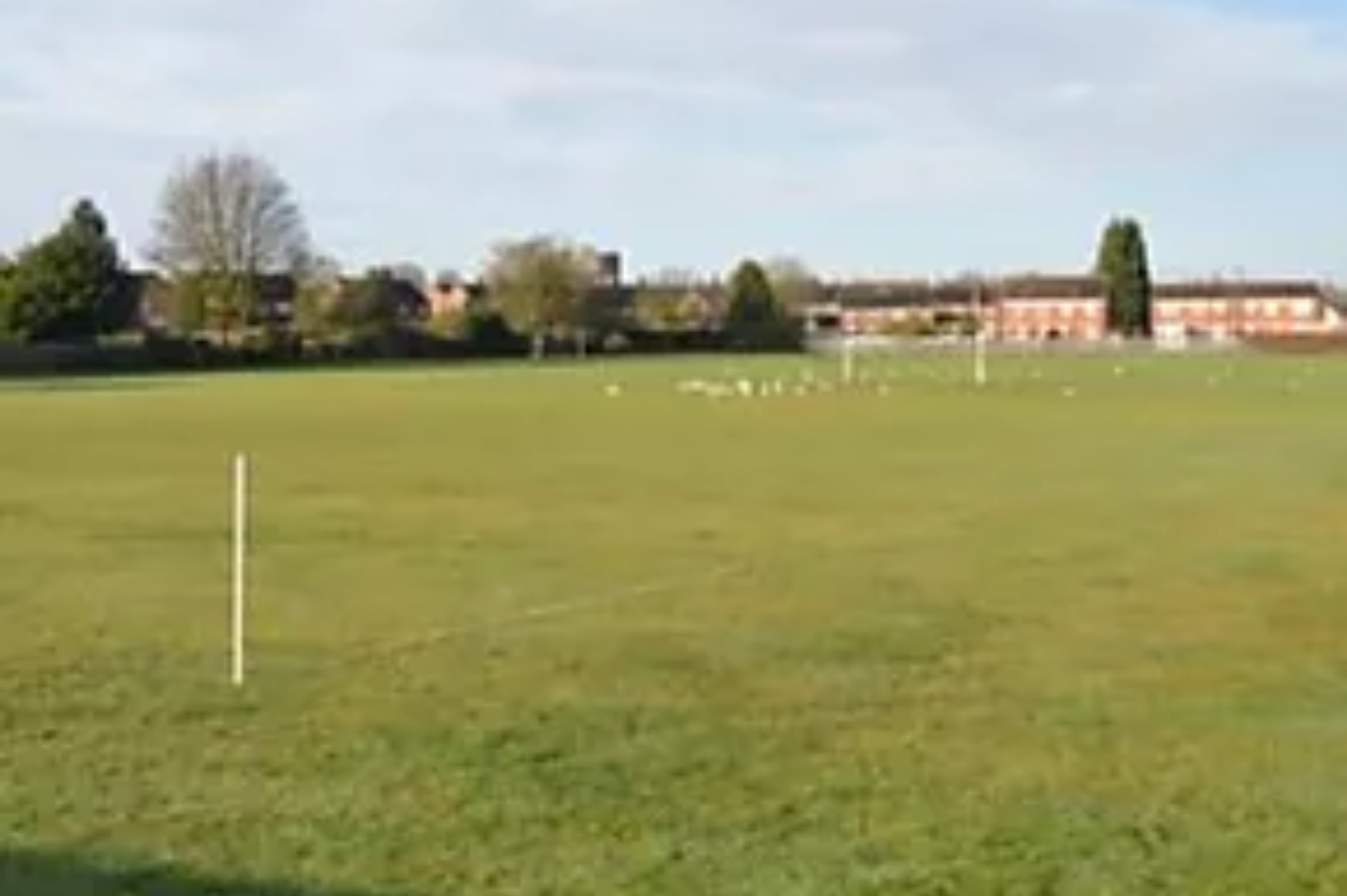 The grass pitches are available to hire for football/rugby matches and training.
Dance Studio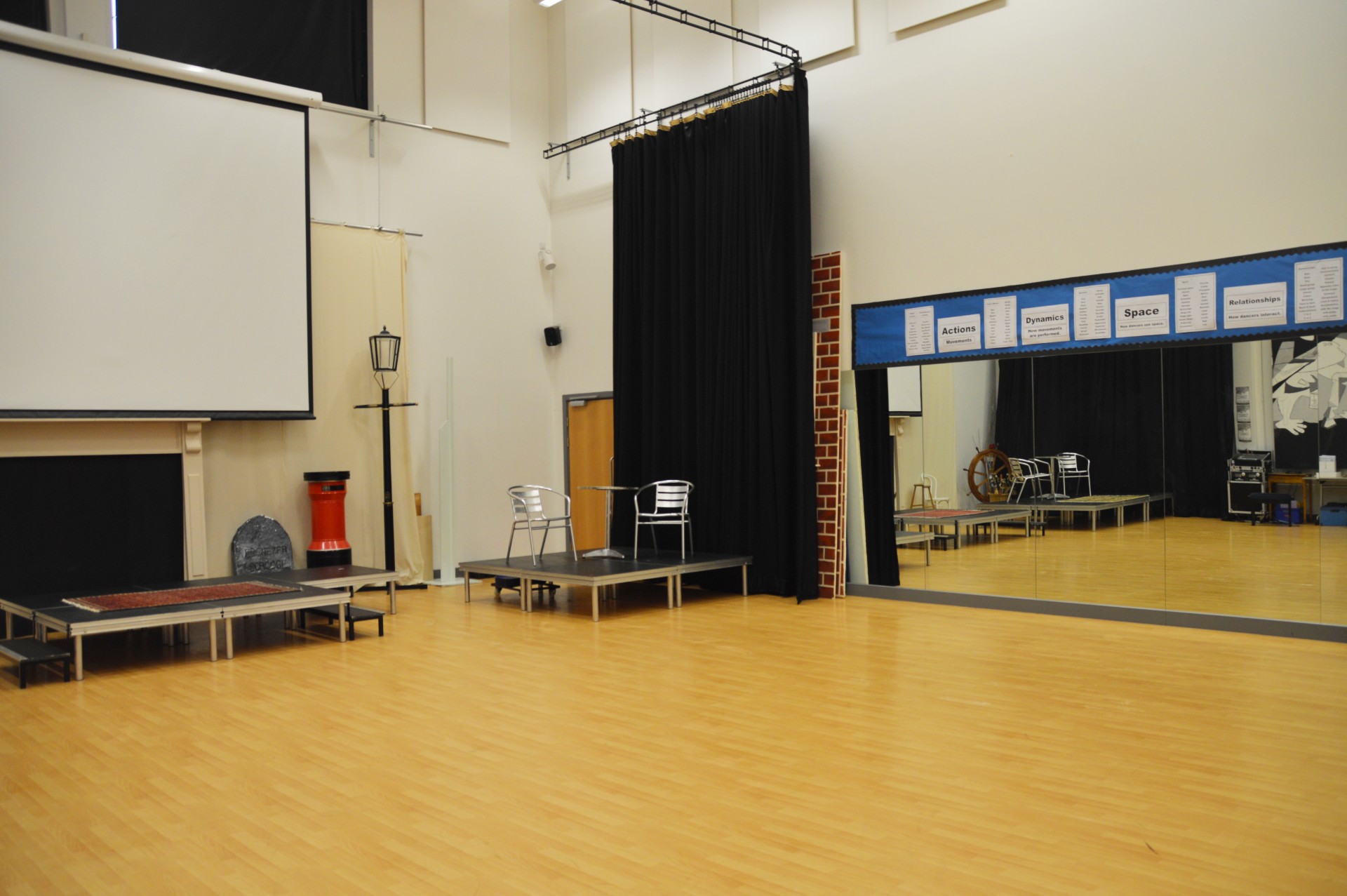 Our impressive Dance Studio, with its wooden sprung floor and mirrored walls, is available to hire – dry changing facilities are also available.
School Hall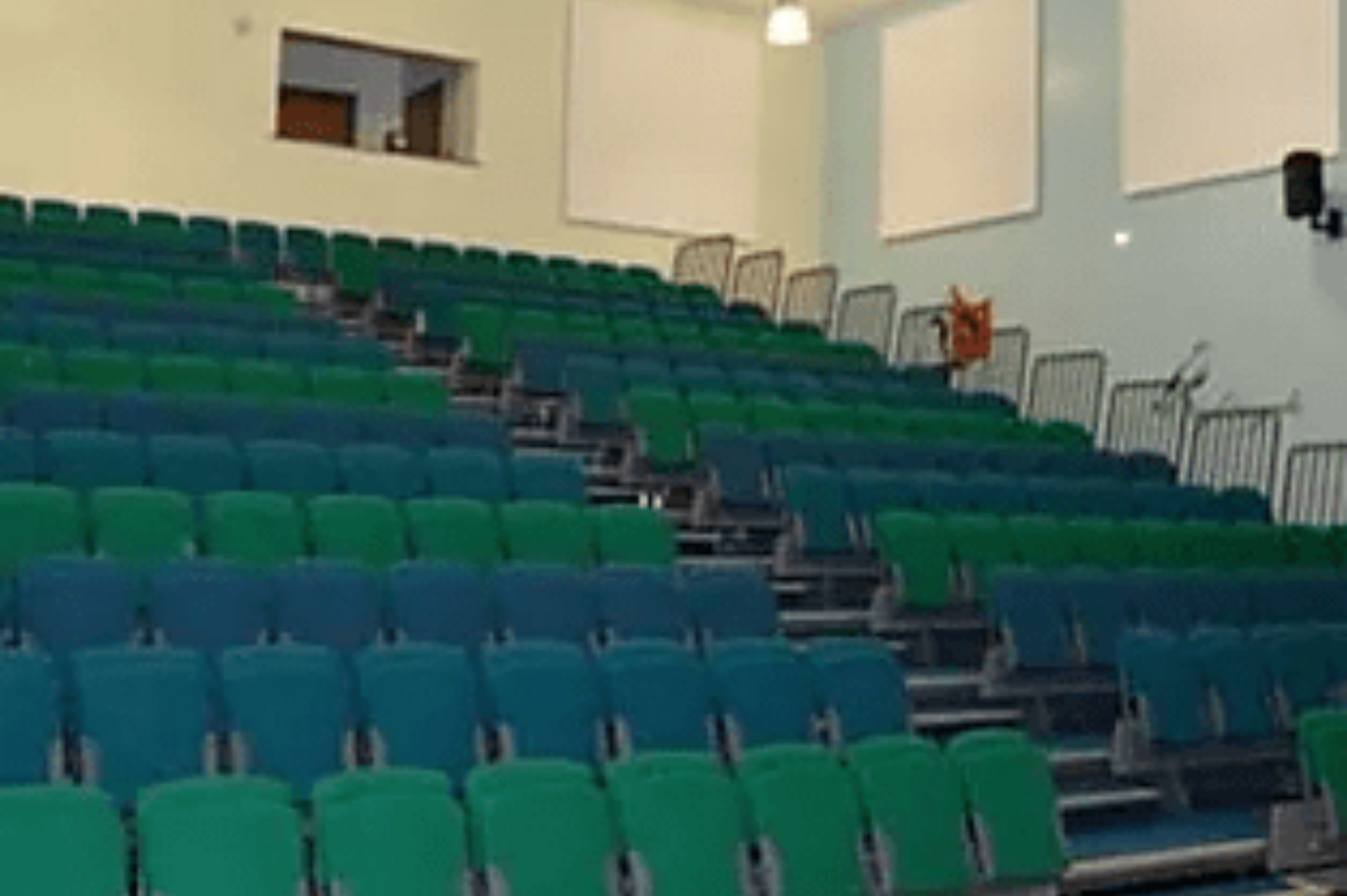 The school hall is an ideal venue for corporate events, classes and performances. For performances there is a stage area, curtains, professional lighting and sound system, along with facilities to project onto the wall for presentations. Bleacher seating is also a feature (as shown) but can be retracted if you wish to use the space as an open studio.