Our School
At The Bolsover School we believe in nothing but the best for our students and aim to be outstanding in everything that we do. We are ambitious about all that we do and focus our work on improving the academic attainment of all our students. A relentless focus in securing high academic outcomes for students is at the heart of everything we do at this school. Alongside this focus on academic achievement, students are encouraged to embrace the wider aspects of school life and to participate in the many extra-curricular activities on offer. A commitment to develop the whole child is very important to us. The Bolsover School is fortunate to have wonderful facilities, exceptional staff, motivated students and supportive parents.
We are part of The Redhill Academy Trust and we believe that this partnership gives us the opportunity to continue our improvements and for the school to one day be recognised both locally and nationally as a truly outstanding school.
We share the five Redhill core principles:
We promote high expectations for all our students

We are committed to equality and diversity

We value and celebrate academic achievement

We aim to widen students' experiences

Outstanding teaching for all students
I hope that you enjoy browsing our website. If you cannot find the information that you need, please do not hesitate to contact the school. I look forward to meeting with you soon.
Welcome from our Student Leadership Team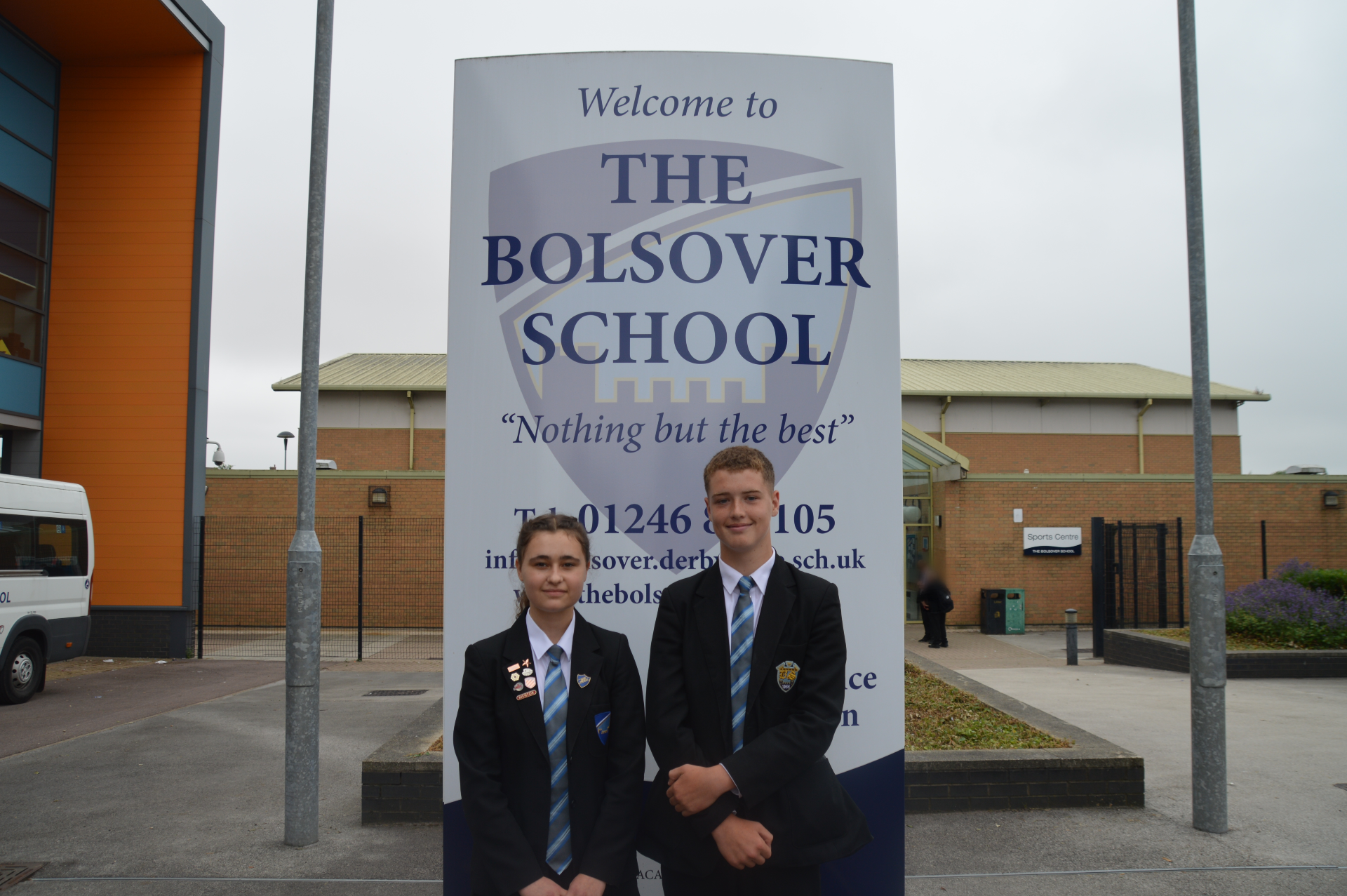 The Bolsover School promises its students 'Nothing but the best' in every aspect of our education and never fails to deliver.
From our newest students to our oldest, we as Head Prefects wish you the best of luck with the new school year and are here to elevate your voices at every turn so that we may play our part in delivering on the school motto.
All the staff at The Bolsover School are utterly dedicated to helping us reach our greatest academic potential – you will find all the help you could possibly need with your studies from Curriculum Plus sessions and even a quick chat at the start of break. Readily, thoroughly and warmly given: this support ensures that no student must feel alone if they struggle.
Our academic experiences are enhanced by the multitude of opportunities to go on trips or take part in extracurriculars. Both of our Head Prefects took part in the Bronze and Silver Duke of Edinburgh Award expeditions in Summer 2021 and found it to be an immensely rewarding experience, despite the various challenges faced. Moreover, a variety of arts and sports activities are available to all students so that we grow into well rounded individuals with a keen interest in the world around us; Harrison is an avid athlete and has represented our school in events on numerous occasions and Bella is a member of the Arts Council. Every interest is fostered and many are found.
We as a school endeavour to always encourage our pupils to embrace their identities and use their voices and one of our primary methods of achieving this is via the student leadership team itself. At a time of great change, our goal is to be at the forefront so that everyone feels that they are an integral part of our community here at the Bolsover School. This aim is mirrored in the staff, and you will always have a friendly face among them to turn to in any period of need during your time here.
We have grown so much in our time here and are eager to give back to those around us. To all our current, past and prospective students, we wish you the best.
The Head Prefects